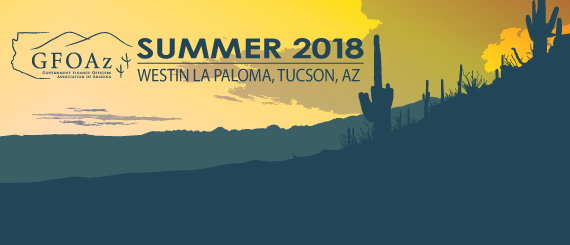 GFOAz Summer Conference
We are looking forward to seeing everyone in Tucson for the GFOAz Summer Conference, August 8 – 10!
To view the full conference agenda, please click here: http://www.gfoaz.org/e/18s/
Presentations and handouts will be available on the GFOAz website and conference mobile app as the conference dates get closer.
Thank you to all of our wonderful GFOAz Sponsors for their support! Please click here to view a full list of our 2018 GFOAz Sponsors.
Pre-registration for the conference has closed; however, registration will be accepted on site. Please e-mail ewebb@azleague.org if you need to receive a registration form.
Volunteer for a GFOAz Committee!
If you are interested in becoming more involved with the GFOAz Education or Membership Committee, there are plenty of opportunities available. If you are interested in volunteering with the Education Committee to help plan future conferences and trainings, please contact Kirsten Lennon, Chair of the Education Committee at klennon@cottonwoodaz.gov. If you are interested in reaching out to organizations to increase and maintain GFOAz membership, please contact Jerry Hart, Chair of the Membership Committee at jerry_hart@tempe.gov.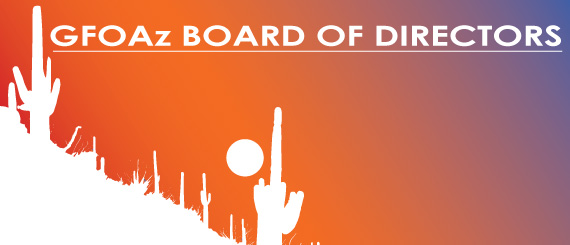 GFOAz Board of Directors Welcomes a New Member
Welcome Dr. Kenneth MacFarland to the GFOAz Board of Directors!
Elected to fill an open board seat, MacFarland was voted upon by the GFOAz Board of Directors to fulfill the remainder of the term.
Kenneth is the La Paz County Accounting Operations Manager.
Welcome to the board!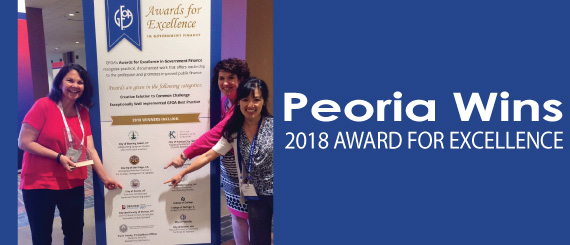 Congratulations to Peoria – GFOA Award Winner!
The City of Peoria, in competition with several major cities across the country, including Denver, CO and Kansas City, MO, was recently recognized for its best practices. The city was awarded the 2018 Award for Excellence in Government Finance for Exceptionally Well Implemented Best Practice in Economic Development Agreement Monitoring System.
"In the city of Peoria, we pride ourselves on transparency and sound financial management practices," said City Manager Jeff Tyne. "This award demonstrates our continued commitment to maintaining a healthy fiscal plan for the residents of Peoria."
The Government Finance Officers Association of the United States and Canada (GFOA) promotes excellence in state and local government financial management. One of the ways they do this is by awarding state and local governments with GFOA's most prestigious award, Awards for Excellence in Government Finance, that recognizes contributions to the practice of government finance that exemplify outstanding financial management.
"The city of Peoria adheres to closely held Principles of Sound Financial Management to assure transparency, protection, and oversight in all aspects of financial management," said Mayor Cathy Carlat. "We are proud to be recognized with GFOA's most esteemed award for our Economic Development Agreement Monitoring System, as we work to ensure Peoria residents continue to receive the value they deserve."
For this particular award, the city of Peoria was acknowledged for exceptionally well-implemented GFOA best practices in addition to creative solutions to common challenges. For more information regarding GFOA's Awards for Excellence Program, visit www.gfoa.org/awardsforexcellence.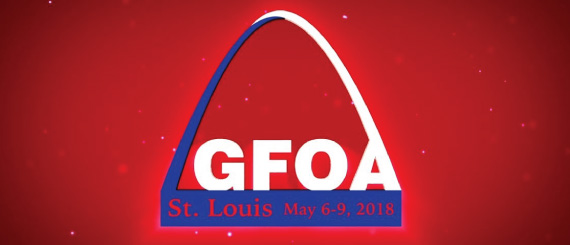 112th Annual GFOA Conference in St. Louis
From Joe Jarvis, Finance Director, Town of Florence
Thank you GFOAz for the scholarship!
I am pleased to state that the conference met my expectations and I am very pleased that I was able to attend. As a result of the classes, my depth of understanding on the following topics grew: debt management, ERP implementation, capital project management, treasury management, internal controls, and staff engagement.
I learned accounting principles and gained insights into how other municipalities are finding success and adapting to our changing environments. I also learned about educational resources (through GFOA and other entities) that are available to my staff and me. I intend on encouraging my staff and I to use these resources to improve our ability to serve our community and our employer.
Furthermore, I benefited from making connections with many vendors (like GFOA) at one time who provide specific services that my town needs now and will need in the future. At the close of the conference, I was excited to return to my office and begin implementing the ideas that I received. I encourage everyone to attend at least one GFOA annual conference.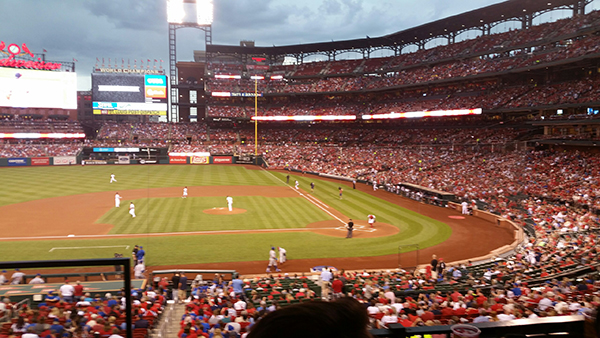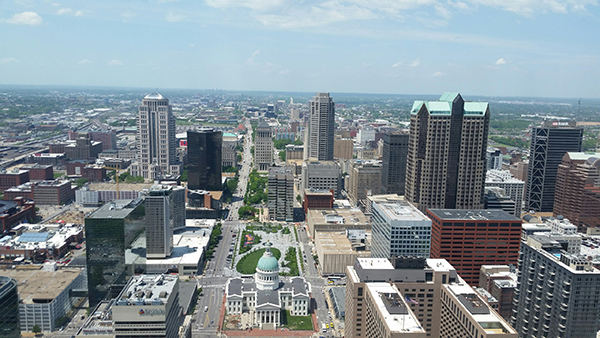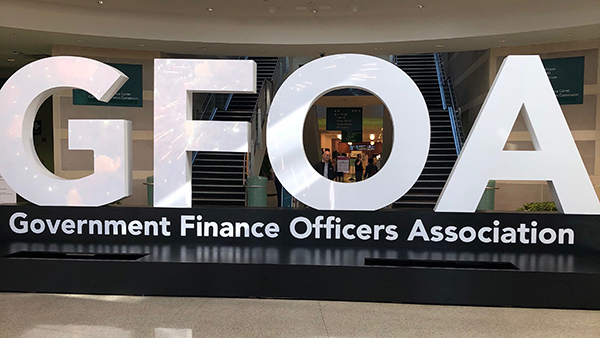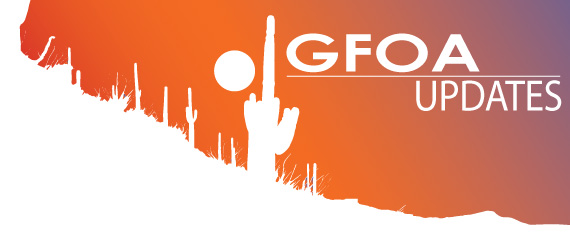 GFOA Updates
Enjoy the Convenience of Training with GFOA's Webinars
GFOA's two-hour webinars are a great opportunity for your members to train while saving on the time and expense of travel. They will be able to interact with questions or polls posed by the speakers and benefit from the slides on-hand.
Just added courses include:
Government-wide Financial Statements, and Conversions and Consolidations – August 29
Fiscal Sustainability Framework – September 6
ERP System Selection Lessons Learned – September 12
How to Account for Capital Assets – September 13
Accepting Credit Card Payments: What All Governments Need to Know about Vendor Services, Fees, and Risks – October 24
Register online or submit the registration form. Save with group discounts!
Keep watch to GFOA's training schedule for details about the 23rd Annual Governmental GAAP Update and the Third Annual Better Budgeting web-stream events. If you have any questions about the training, contact GFOA.
GFOA Member Facebook Group
You can now connect with GFOA and our members like never before by joining the new GFOA "Members-Only" group on Facebook. This group will allow you to easily interact with members from across the United States and Canada and GFOA staff.
All you have to do is click here and log into Facebook to join.
GFOA Best Practices
GFOA Best Practices identify specific policies and procedures that contribute to improved government management. They aim to promote and facilitate positive change or recognize excellence rather than merely to codify current accepted practice. GFOA has emphasized that these practices be proactive steps that a government should be taking. Best practices are applicable to all governments (both large and small). Best practices are approved by the GFOA executive board and represent the official position of the organization.
View a full list of GFOA's Best Practices here: http://www.gfoa.org/best-practices
Connect with GFOAz
Stay connected with GFOAz! Follow us on Facebook, Twitter and LinkedIn for all GFOAz updates and join the GFOAz LinkedIn group to share inquiries, post jobs, and network with other GFOAz members.
Click here to follow us on Facebook, click here to connect on LinkedIn or follow us on Twitter @GFOArizona!
GFOAz Members on the Move
Do you have a recent promotion or transition that you would like to announce? This section of the newsletter recognizes members who have recently been promoted or have recently transitioned. If you would like your name to be featured in this section of the newsletter, please contact Samantha Womer at 602-258-5786 or email swomer@azleague.org.

GFOAz Board of Directors
Bonny Lynn
President
Finance Director
Coconino County
Sean Kindell
President-Elect
Deputy Finance Director
City of Phoenix
Lindsey Duncan
Past President
Finance Director
City of Avondale
Christy Eusebio
Member At-Large
Assistant Finance Director
City of El Mirage
Dr. Kenneth MacFarland
Member At-Large
Accounting Operations Manager
La Paz County
Donna Meinerts
Member At-Large
Finance Director
City of Apache Junction
Mindy Russell
Member At-Large
Finance & Budget Assistant
City of Peoria
Jerry Hart
Membership Committee Chair
Deputy Director - Financial Services
City of Tempe
Kirsten Lennon
Education Committee Chair
Accounting and Budget Manager
City of Cottonwood

Job Postings
City of Prescott
Tax Compliance Specialist
City of Prescott
Budget Manager
Town of Marana
Finance Director
Town of Queen Creek
Accountant

Calendar of Events
August 8-10, 2018
Tucson, AZ
August 21-24, 2018
Phoenix, AZ

Sponsors