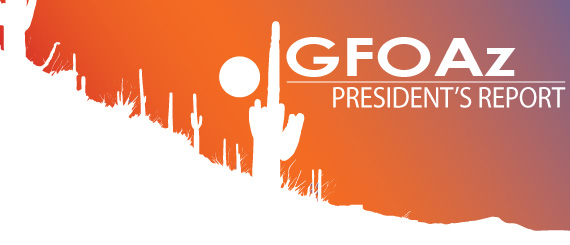 GFOAz President's Report
Lindsey Duncan, GFOAz President & Finance Director, City of Surprise
I am pleased to serve you as the 2017 GFOAz President! I have truly enjoyed working with our dedicated Executive Board and representing you as we endeavor to fulfill the mission of the GFOAz: "To promote excellence in governmental financial management through leadership, education and communication."
The GFOAz Executive Board recently convened for our annual retreat where we reviewed and updated the strategic goals which guide us in our planning efforts. We dedicate ourselves to providing timely, relevant, and economical training and networking opportunities for our members. In addition, we adopted a balanced budget with funding to address these goals. During the upcoming year we will be working on the following initiatives:
We continue to raise awareness of and interest in government finance careers through outreach to students in our community. We are creating new relationships with the business colleges of local educational institutions and strengthening existing relationships with the colleges of public programs. We had several opportunities to engage with students in the last year including education sessions, panel presentations, mentoring, and career fairs. During the GFOA annual conference, I engaged national leadership and state representatives in a discussion of our local efforts and requested support to further this goal.
We will continue our mentoring program whereby our members may provide assistance and mentoring to our sister governments by traveling to those locations and sharing our time and expertise. We will also expand our training and education efforts by bringing training opportunities to targeted areas of the state. Many cities and towns who may be experiencing challenges completing financial work due to resource limitations, new staffing, and time constraints may reach out to our League staff to request more information. We have budgeted funding to help pay for expenses for the mentors who travel to other locations.
As we look to provide further networking for our members we will consider opportunities to connect throughout the year. We offered our first chapter reception at the GFOA annual conference. It was great to see and connect with some familiar faces in a sea of over 7,000 attendees.
I would like to recognize the efforts of the Membership and Education Committees. The Membership Committee, chaired by Jerry Hart, is focused on promoting increased interest in our organization, and to further efforts in retaining our experienced membership. If you have ever enjoyed the networking our organization facilitates, then I encourage you to sign up for the Membership Committee and help us reach more of our colleagues and invite them to join us.
The Education Committee, led by Kirsten Lennon, is dedicated to developing quality educational opportunities for our members or other individuals interested in governmental finance. If you have ever petitioned our organization for greater CPE eligible training, wished for a discussion on how other cities budget and plan for capital, or thought "I'd like to know more about…", then I encourage you to join the Education Committee and share your ideas to help us continue to produce high quality and valuable sessions. If you are interested in serving on either committee, please contact Samantha Womer at swomer@azleague.org.
Lastly, I want to extend my gratitude to all of our corporate partners. Through their generous support of GFOAz we bring you their expertise in session presentations and provide regular training at a great value. These firms are invaluable to our organization and I encourage you to visit them and express your appreciation of their support.
I wish you all an enjoyable summer and a Happy New Fiscal Year! I look forward to seeing you at our summer conference in Tucson.
Best,
Lindsey Duncan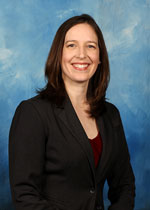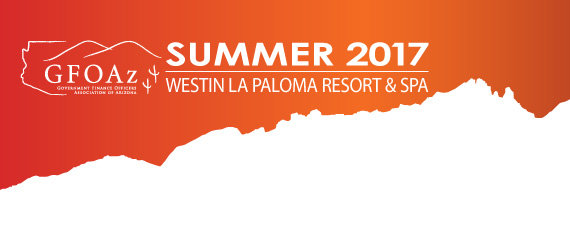 GFOAz 2017 Summer Conference
Join GFOAz for the Summer Conference Training August 2-4, in Tucson.
The GFOAz Education Committee has been hard at work preparing sessions. The program will offer sessions on GPLET reform, direct bank placement, PSPRS and many more.
Attendees will also hear from an economist to give an update on our national economy and Arizona-related topics as well as representatives from the League of Arizona Cities and Towns and the County Supervisors Association of Arizona on a legislative update.
You won't want to miss this opportunity to get the latest information and network with your fellow colleagues. For more information and to register, click here.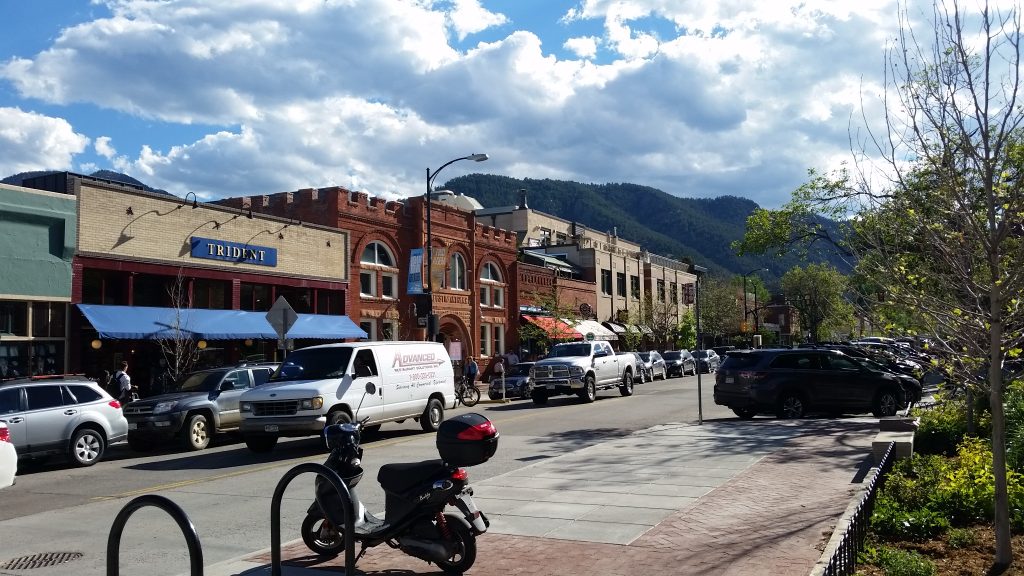 GFOA Annual Conference Recap
Kathleen Ball, Budget Analyst, Pinal County
I want to thank the GFOAz Board of Directors in selecting me as a recipient of the GFOA National Conference scholarship. I am honored to be able to not only attend as the scholarship recipient, but also as a first-time attendee to the National GFOA Conference. The GFOA National Conference was held in Denver, Colorado which was a beautiful city and I was impressed on how welcoming the city and all the businesses were to attendees. Everywhere I went, someone was welcoming me to the city and asking how I liked the city.
I arrived on Saturday and left Thursday mid-day which allowed me some free time to explore the great City of Denver and City of Boulder. I took full advantage of the mass transit and easy walkability of the city. Saturday I toured Colorado's first legal Whiskey Distillery, Stranahan's. On Wednesday after the sessions ended, I took the RTD up to Boulder and was able to spend the day exploring that great city as well. The whole area was just beautiful and we had perfect weather to walk to/from the conference as well as explore the city.
I have never attended the National GFOA Conference and was so impressed on how well the entire conference from check-in to final closing event was planned and put together. The entire conference center was staffed with volunteers, and staff who were knowledgeable and very helpful in every way. This made finding the sessions, knowing where to get food, drinks so easy to navigate.
My conference experience started with the first-time attendee breakfast on Sunday morning, for which they announced it the largest amount of first-time attendee scholarships ever awarded, with almost 500 first-time attendees. While getting to know the first-time attendee mentor and the group I was assigned to, it was a great start to meeting new friends and knowing the vast reach that GFOA has nationally.
I got to explore the exhibit hall and learn about all the new innovative products and services that are available to our governments as well as us individuals attending the conference. Each vendor booth had incentives to stop by and talk to them, giveaways and conference bonuses for their products. I gained a lot of information to pursue continued education, plan better for my retirement, as well as some products that might help our organization work more efficiently.
The welcome reception was held at the Wings Over the Rockies Air & Space museum, which was such a great venue, and I really enjoyed seeing the museum and the special Leonardo Da Vinci exhibit.
The opening session with Jim Collins was the most inspirational, uplifting way to start the conference. He inspired everyone to ask questions of themselves to be a better employee, leader, and person. Each session after that was very well put-together and well attended. I attended sessions ranging from How to Address Fraud in Electronic Payments to the GFOA Reporting Model Changes. I really enjoyed two sessions in particular, Getting to the Bottom of Things – Discovering Fraud and Essential Components of an Organization – Wide Cash Handling Policy, as those related so closely to the functions I have been tasked to handle. I bought a ticket to the Denver Rocks closing event. The cocktail reception hour before dinner was a great way to reconnect with people I had met throughout the conference. We then enjoyed a delicious buffet dinner, and then a private concert performed by the band Barenaked Ladies. There wasn't a person in attendance that wasn't enjoying the private performance.
Overall, I was very glad I was able to attend the 2017 GFOA National Conference and will petition my department to continue to attend this valuable conference. I have gained so much knowledge and many friendships/connections that I am again thankful to have been awarded the GFOAz scholarship to attend.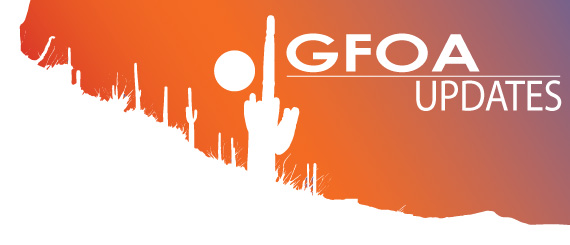 GFOA Updates
Apply for the GFOAz Standing Committee Membership
Applications to become a GFOA standing committee member are being accepted through July 28, 2017. Serving on a standing committee is an excellent opportunity for GFOA members to contribute their experience and knowledge to their entire membership. GFOA's seven standing committees meet twice each year and develop best practices, advisories and policy statements for the approval of the Executive Board and membership. GFOA associate members from the private sector may also apply to be advisors to one of the committees.
Please note that GFOA does not provide for the reimbursement of expenses incurred in connection with committee activities. Please review the Standing Committees Policies and Procedures for other committee guidelines. Standing committees will convene for their next meeting on December 4 – 5, 2017 in Washington D.C.
The GFOA's seven standing committees are Accounting, Auditing and Financial Reporting; Canadian Issues; Economic Development and Capital Planning; Governmental Budgeting and Fiscal Policy; Governmental Debt Management; Retirement and Benefits Administration; and Treasury and Investment Management.
Complete your application here.
If you are a current GFOA Committee Member, please complete the application for re-appointment here.
If you have any questions about the committee application, please contact Emily Brock.
GFOA Training Coming to Glendale in October
Sign up to participate in one or more of the following courses at the Renaissance Glendale Hotel and Spa
Take advantage of early, group and home state discounts and register today! Questions? Contact GFOA Training.
Volunteer with Education and Membership Committees
If you are interested in becoming more involved with the GFOAz Education or Membership Committee, there are plenty of opportunities available. If you are interested in volunteering with the Education Committee to help plan future conferences and trainings, please contact Kirsten Lennon, Chair of the Education Committee at klennon@cottonwoodaz.gov. If you are interested in reaching out to organizations to increase and maintain GFOAz membership, please contact Jerry Hart, Chair of the Membership Committee at jerry_hart@tempe.gov.
Connect with GFOAz
Stay connected with GFOAz! Follow us on Facebook, Twitter and LinkedIn for all GFOAz updates and join the GFOAz LinkedIn group to share inquiries, post jobs, and network with other GFOAz members.
Click here to follow us on Facebook, click here to connect on LinkedIn or follow us on Twitter @GFOArizona!
GFOAz Members on the Move
Do you have a recent promotion or transition that you would like to announce? This section of the newsletter recognizes members who have recently been promoted or have recently transitioned. If you would like your name to be featured in this section of the newsletter, please contact Samantha Womer at 602-258-5786 or email: swomer@azleague.org.

GFOAz Welcomes New Members
Mindy Corpstein
Financial Services Specialist
Town of Queen Creek
Jennifer Coules
Audit Supervising Senior
HintonBurdick
Ricky Hernandez
Deputy County School Superintendent
Pima County School Superintendent's Office

GFOAz Board of Directors
Lindsey Duncan
President
Finance Director
City of Surprise
Benjamin Ronquillo
Past President
Finance Director
City of Litchfield Park
Bonny Lynn
President-Elect
Finance Director
Coconino County
Mindy Russell
Member At-Large
Finance & Budget Assistant
City of Peoria
Jerry Hart
Membership Committee Chair
Deputy Director - Financial Services
City of Tempe
Kirsten Lennon
Education Committee Chair
Accounting and Budget Manager
City of Cottonwood
Christy Eusebio
Member At-Large
Assistant Finance Director
City of El Mirage
Sean Kindell
Member At-Large
Deputy Finance Director
City of Phoenix
Brent Mattingly
Member At-Large
Chief Financial Officer
City of Peoria

Job Postings
City of Flagstaff
Finance Clerk – Grants and Contracts
Town of Queen Creek
Senior Budget Analyst
City of Goodyear
Finance Manager

Calendar of Events
GFOAz Summer Conference
August 2 - 4, 2017
Tucson, AZ
GFOAz October Budget Forum
October 19, 2017
Cottonwood, AZ
GFOA Training
October 23 – 27, 2017
Glendale, AZ

Sponsors