Agenda
5 CPE's
Registration Opens
8:00 AM
Investments in times of increasing interest rates
9:00 AM – 10:40 AM
2 CPE's
Practical advice for keeping a healthy investment portfolio during times of increasing interest rates.
Speakers:
Annette Gaston, Senior Managing Consultant, PFM 
Documents:
Presentation
Public speaking
10:50 AM to 11:40 AM
1 CPE
Although many people have a fear of public speaking, it is becoming an increasingly important aspect of our jobs. Learn from these panelists' experience in public speaking and their tips and strategies on how to improve upon it.
Speakers:
René Guillen, Deputy Director, League of Arizona Cities and Towns
Matthew Burdick, Communications and Public Affairs Director, Chandler
Ben Williams, Program Manager, The Connective: Greater Phoenix Smart Region
Lunch
12 PM
The Ins and Outs of Utility Financial Planning
1:00 PM to 1:50 PM
1 CPE
In today's dynamic utility environment, managers face a greater need than before for financial planning to pay for increasing operational costs, new infrastructure, system expansions, and renewal and replacement of existing facilities. This panel will address the benefits of effective long-term financial planning and the common funding sources (e.g., rates, reserves, debt, etc.). With competition at an all-time high for recently introduced federal and state grant funding programs, municipalities must focus more attention on the multi-faceted challenges of funding future costs. Since the utilization of debt has become increasingly prevalent in the public utility industry, it is imperative for managers and directors to become informed and knowledgeable of the process and requirements for issuing bonds. The general intent of the panel is to provide an overview of 1) how to utilize available funding sources to maintain the operational and financial health of utility systems; and 2) the importance of having a good team of professionals who understands your needs and how to effectively execute them.
Speakers:
Katie Gregory, City Manager, Prescott
Kevin Burnett, Principal Consultant, Willdan Financial Services
Michael Vasquez, Managing Director, Willdan Financial Services
Documents:
Presentation
Arbitrage and Bond Compliance
2:00 PM – 2:50 PM
1 CPE
This session will cover arbitrage and other bond compliance requirements. The arbitrage portion will review the basics of arbitrage, exceptions to arbitrage, and common compliance mistakes. The bond compliance portion will review the basics of continuing disclosure and reporting requirements typically required after the issuance of debt, including use of the Electronic Municipal Market Access (EMMA) system, recent additions to continuing disclosure requirements and practical steps/strategies to stay in compliance.
Speakers:
Robin Schlimgen, Managing Director, BLX
Jack Leeper, Vice President, Stifel
Documents:
Robin's Presentation
Jack's Presentation
Conclude:
3 PM
---
Speaker Bios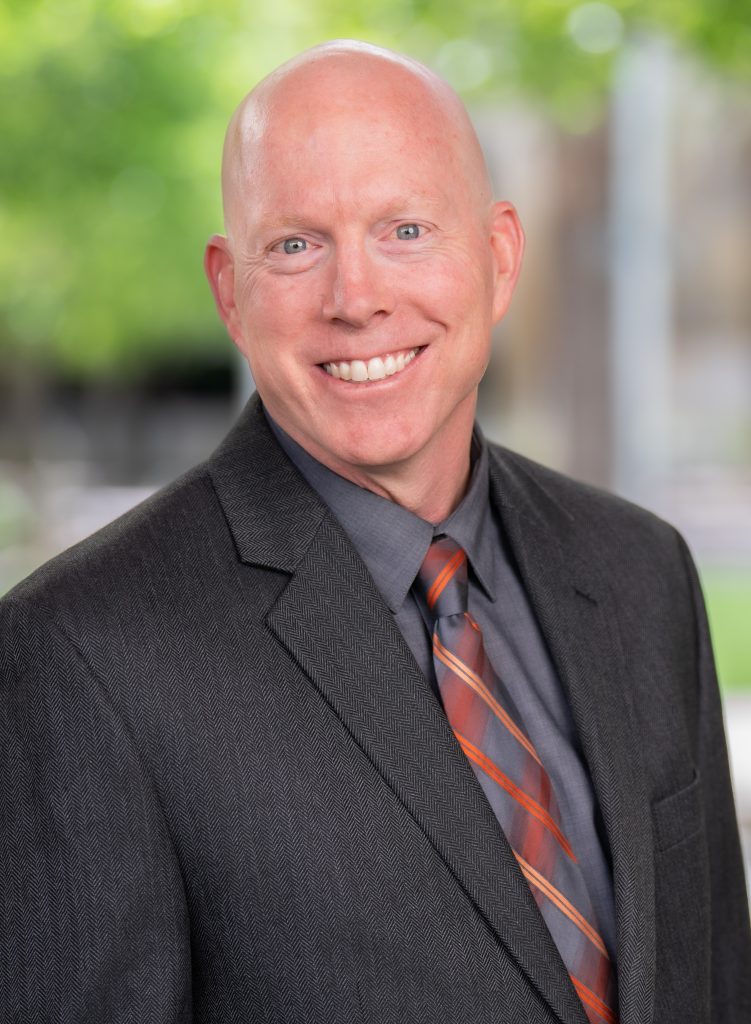 Matt Burdick
Communications and Public Affairs Director at the City of Chandler.
Matt Burdick is the Communications and Public Affairs Director at the City of Chandler. He leads the great staff of communications, marketing and public affairs professionals who manage all facets of producing materials for the Mayor, Council, City Manager and city departments.
Matt has been a Chandler resident for more than 25 years and joined the city staff in 2014. He has 25 years of experience as a spokesperson and leader of government communication departments. He is a graduate of Arizona State University with a bachelor's degree in marketing and a master's degree in mass communication.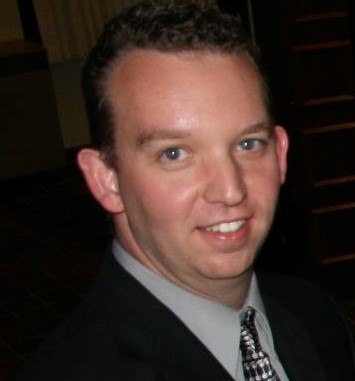 Kevin Burnett
Principal Consultant, Willdan Financial Services
Kevin Burnett was born and raised in Southern Ontario, and now resides in Denver. He is a graduate of the University of Waterloo where he earned an undergraduate degree in Economics and a Masters in Financial Economics from the University at Buffalo. For the last 22 years, Mr. Burnett has been providing consulting services associated with the financial, strategic planning, management, of utility systems. His professional experience encompasses a wide range of financial and management related issues within the utility industry. He has assisted both private and public utility systems throughout the United States with a focus on the Rocky Mountain region and the western United States and is an active member of AWWA's Rates and Charges Committee.
Mr. Burnett currently works at Willdan Financial Services, where he runs the company's Denver financial services office.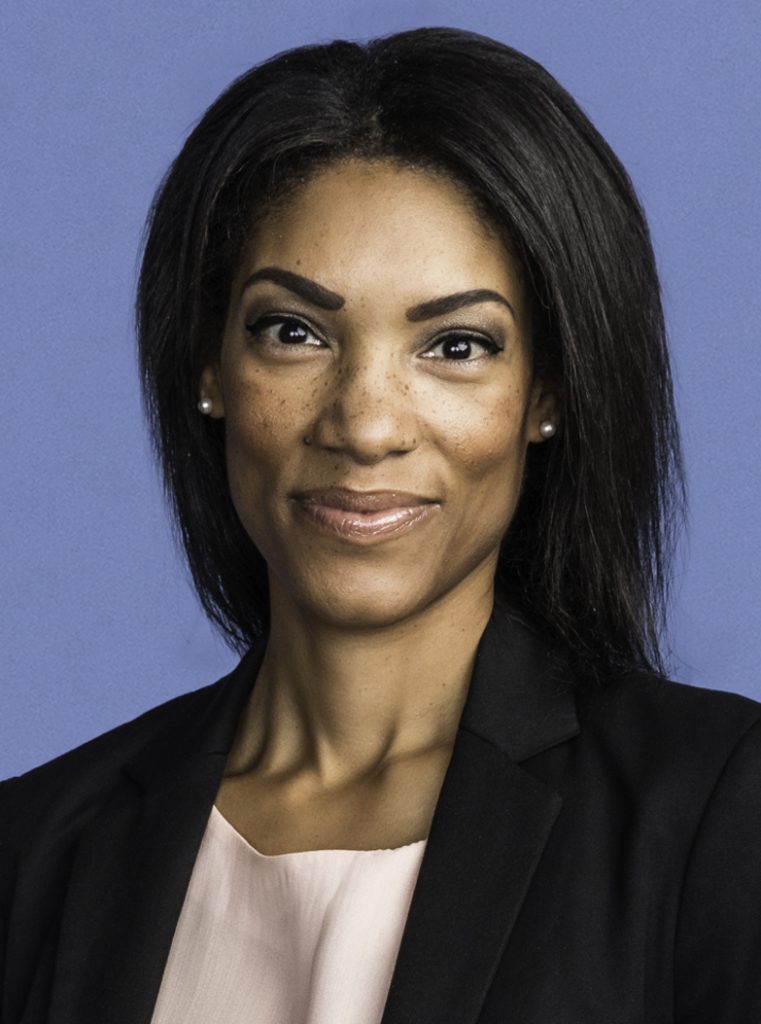 Annette Gaston
Senior Managing Consultant, PFM
Annette Gaston joined PFMAM in 2018 as a senior managing consultant in the Chandler, AZ office. Annette manages client relationships for public agency clients throughout the Western United States. Herresponsibilities include investment advisory services, investment policy evaluation, economic research, portfolio analysis, and cash flow modeling.
Prior to joining PFM, Annette was a sales representative for Johnson & Johnson where she worked with key account clients in the Southern California market. Before joining Johnson & Johnson, Annette spent five yearsas a Consulting Group analyst managing private wealth and institutional client portfolios, in Arizona and Southern California. She brings a demonstrated history of working in the financial services industry, and multiple years of experience. She is an Arizona native and a graduate of Grand Canyon University where shepursued a degree in Finance and Economics.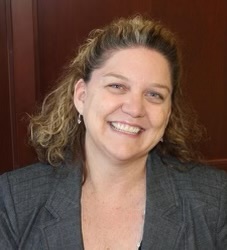 Katie Gregory
City Manager, Prescott
Katie Gregory has 29 years of local government experience and has been an Arizona resident for 25 years. Most recently she was the Deputy City Manager over Community and Economic development, Water Services, and Engineering and Infrastructure for the City of Peoria.
Prior to becoming a Deputy City Manager, Katie spent 13 years in the Budget Office, overseeing strategic planning and performance management, development agreements, water, wastewater and solid waste rates, impact fees and capital project development and financing. Katie has made numerous presentations to professional organizations including GFOAz over the years.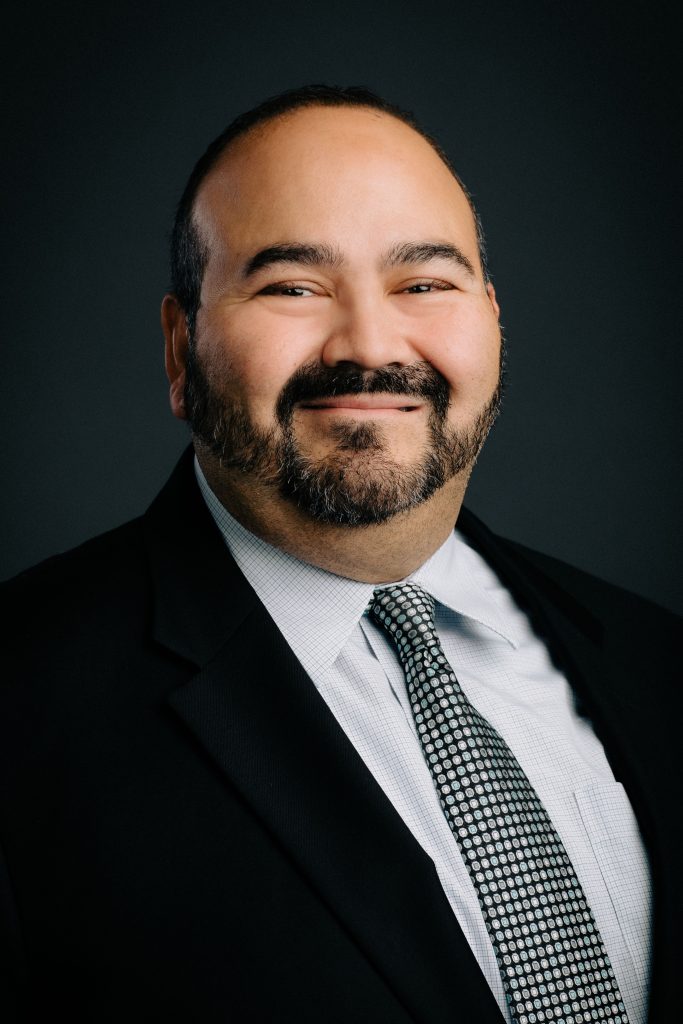 René Guillen
Deputy Director at the Arizona League of Cities and Towns
René Guillen is a Deputy Director at the Arizona League of Cities and Towns. René was born and raised in Tucson, Arizona. He began working in politics in 2003 when he interned for the Arizona House of Representatives. He returned to work as research staff for the House in 2005. In 2010 he began working for the League of Arizona Cities and Towns and in 2011 he became their Legislative Director. In January of 2015 he became the Policy Advisor on Government and Transportation for Governor Doug Ducey. In the fall of 2017, he left the Ducey administration to join the Town of Gilbert to serve as their Director of Intergovernmental Relations. In 2020 he left to rejoin the League as a deputy director serving under Tom Belshe. René has worked a wide variety of legislative issues including: HOAs, pension reform, illegal immigration, energy and water policy, transportation issues, deregulation, autonomous vehicles, occupational licensing, the sharing economy and local government issues. René and his wife Stacy live in Goodyear, AZ and have two children, Lincoln (8) and Charlotte (6).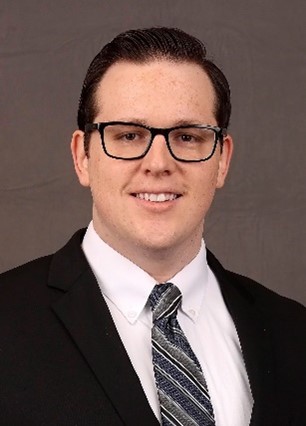 Jack Leeper
Vice President, Stifel
Jack Leeper is a Vice President with Stifel's Public Finance group in Phoenix. Jack has eight years of public finance experience working with Arizona municipalities, school districts and special districts on their capital financing and refinancing needs. Jack has structured and managed hundreds of Arizona financings secured by revenues from property taxes, excise taxes, utility systems, special assessments and annual appropriations. He contributes to all stages of the debt issuance process, including debt structuring, election planning, preparation and review of offering documents, bond rating presentations, continuing disclosure, regulatory requirements and bond closings. Jack is a graduate of the University of Arizona with a B.S. in Business Administration, majoring in Finance.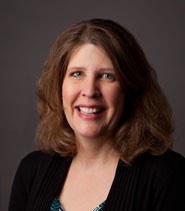 Robin Schlimgen
Managing Director, BLX
Robin Schlimgen is a Managing Director and head of the BLX's Phoenix location (which opened in the Spring of 2007). She is a 32-year veteran of arbitrage compliance services. The foundation of Robin's arbitrage experience is based on an accounting point of view during her 16-years at Ernst and Young. Robin was responsible for the preparation of hundreds of complex arbitrage reports, staff training, and technical calculation review. Before joining BLX, she served as the Senior Manager, in charge of the Arizona arbitrage practice and project management.
Robin's arbitrage experience was further developed upon joining BLX and receiving additional training from the law/regulation stance. She is currently the project manager for numerous BLX clients. She conducts technical reviews for a wide variety of tax-exempt financings, including, but not limited to, local and state level, education, healthcare, housing, student loan, and transportation. Additionally, she trains new arbitrage consultants, ensures the timely preparation of reports, and resolves technical arbitrage questions from both staff and clients. Robin has spoken to several regional associations about arbitrage rebate and yield restriction regulations and often provides training sessions to clients.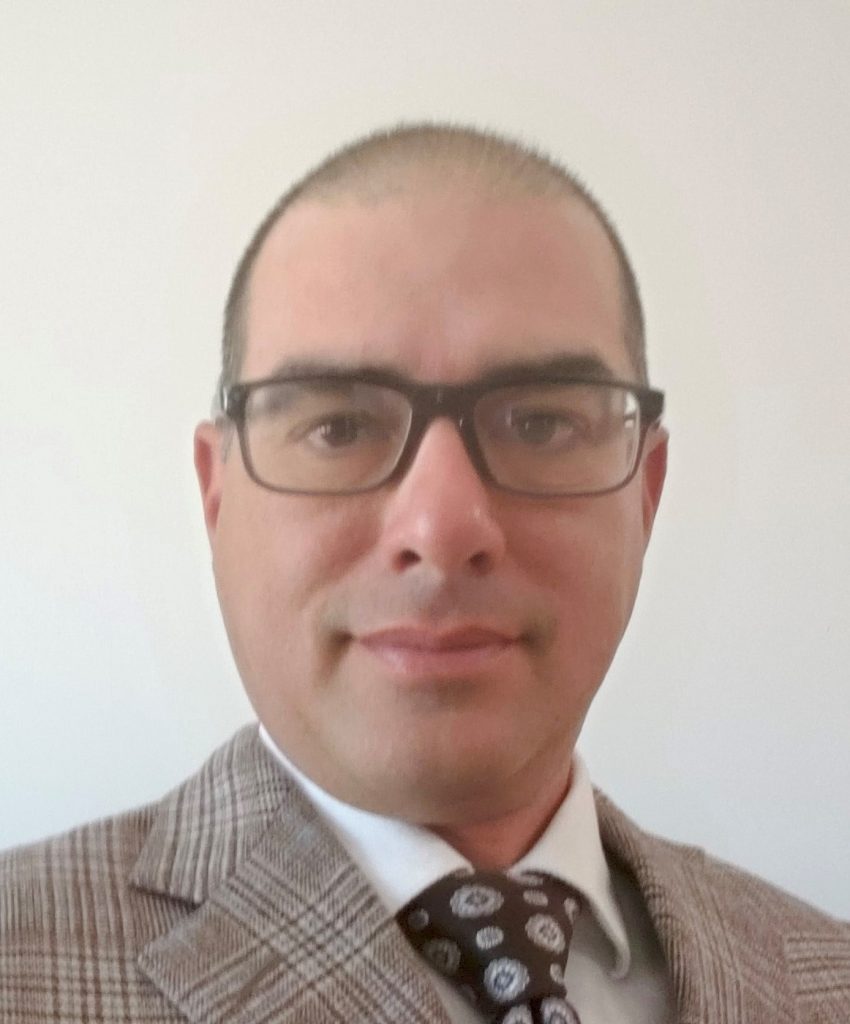 Michael Vásquez
Managing Director, Willdan Financial Services
Michael Vásquez has 21 years of transactional and quantitative experience in municipal finance.
He has served as either underwriter or municipal advisor to some of the largest and smallest issuers in Arizona and nationally, assisting a multitude of governmental entities to finance property tax-supported projects (e.g., GO, Improvement Districts, etc.), excise tax supported projects, utility revenue projects (e.g., water, sewer, gas, and electrical), economic development initiatives and public private partnerships.
His extensive quantitative experience includes modeling multiyear capital improvement programs, preparing refunding/restructuring analyses and analyzing debt capacity for financings secured by nearly every type of revenue stream.
To date, he has been involved with the structuring and issuance of over $21 billion of municipal financings. Mr. Vásquez is a southern Arizona native (fourth generation).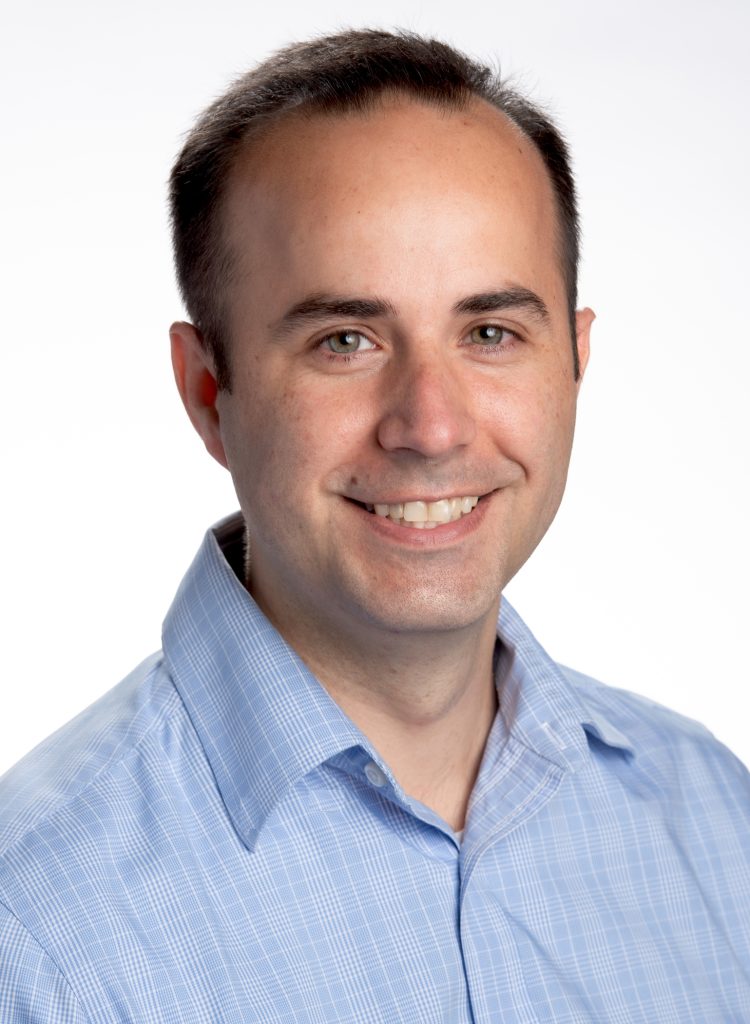 Ben Williams
Program Manager, The Connective
Ben Williams is Program Manager for The Connective, an Arizona Non-Profit building collaboration and innovation across the Greater Phoenix metropolitan region. With over 15 years of experience in leadership, communication, and problem-solving, Ben is well-acquainted with the highs and lows of public speaking. He has led group meetings across the spectrum, from zoom facilitator, panel moderator, Sunday school teacher, and party emcee, to building and leading trainings for local governments, private sector employees, and military servicemembers, to hard discussions with hundreds of employees during the uncertainty of a pandemic. Despite his experience, Ben admits that some settings can be extremely challenging, but has learned that practice, preparation, and learning the right skills can make all the difference when the moment arrives.